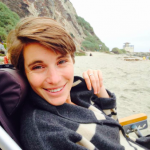 Amber began tutoring as a Writing Center consultant at Boise State University in 2009, where she worked with ESL students, student athletes, veterans, nontraditional students, refugees, and graduate students. In 2014 she completed her MA in Linguistics and has been writing, editing, tutoring, and teaching ever since. Her  support of student reading comes from hundreds of hours spent in writing consultations. She noticed students are most excited about writing and evolving their essay ideas when they have created their own meaning from the text. Her advice about reading? Make the material relevant. Ask many questions. Continually revise understanding. Relate the writer's thesis to your own experience.
Hi, my name is Arina and I am a fourth year Biological Sciences major and Management minor. I took HumCore in 2013-2014 and absolutely loved the course! Both my capstone research paper and literary journalism piece were published under HumCore. I employ a "conversational and comfortable " style of tutoring: The easiest way to start writing is to talk first, which is exactly what I do in my sections. I am also the Outreach Coordinator of Peers Under BioSci, a council member of BioSci Student Council, and an avid writer and lover of learning. I'd love to help you out anytime, just stop by the office!
Hello! My name is Clay, and I am a second-year History major. I've loved reading and writing since childhood and believe that developing your own writing "voice" is both critical for success in any field and deeply rewarding in and of itself. My goal in every tutoring session is to equip you with skills that will help you in all writing endeavors into the future, even beyond Humanities Core. Outside of the Humanities Office, you'll usually find me ranting and/or raving about some piece of popular culture, reading Harry Potter for the 26th time, or hanging out with friends. Can't wait to meet you.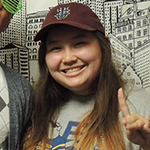 Hello, my name is Michelle, and I'm a second year history major with a minor in education, currently pursuing a double major in political science. For me, discussion (both formal and informal) is the most important step to becoming a better thinker and writer, so I like to focus on the conversation: of prompts, lectures, or just about anything you're unclear on or need help developing. Humanities Core course has been my favorite class at UCI and it inspired me to pursue studies in the humanities. I hope I'm able to convince you that it isn't just a course that was created to lower your GPA. I look forward to meeting with you!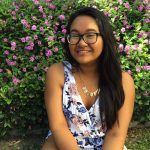 Hello! I'm Nikki, a UCI sophomore majoring in Asian American Studies and English. HumCore is definitely challenging, but also incredibly enriching. I took it last year and won an Undergraduate essay award during Winter Quarter. Writing has been a huge part of both my personal and academic life, so I really look forward to helping students understand the beauty (and fun!) that can come from it! Ultimately, my goal is to not only assist you in understanding topics and prompts, but to also help you become a better thinker, and therefore writer, for the world outside of HumCore. You can usually find me watching Tasty videos, ranting about politics, or crying over adorable puppy videos somewhere on campus. But, of course, feel free to come to my office hours to chat!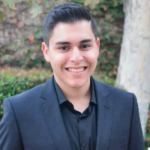 Hello, my name is Rachon, and I am a second year Psychology major and Biological Sciences minor. My experience when I took HumCore in 2015-2016  was incredibly rewarding, challenging and mentally stimulating. I have a passion for reading and writing and I'm a founder of a creative writing project that combines developing writing skills and shedding light on the global issue of literacy. My approach to tutoring involves conversations oriented toward understanding and making connections between topics, with an emphasis on discovering your own voice and unique writing style and perspective on the course. Feel free to stop by to talk about anything Humanities Core.