Directed by Prof. Spencer Olin (History).
Representations of difference in Race; in Belief Systems; in Gender.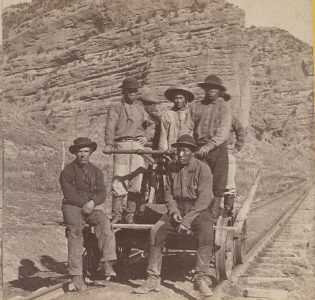 Race: Profs. Michael Johnson, Gordon Chang, Lindon Barrett, and Brook Thomas.  
Texts included Pagden: The Fall of Natural Man; Faulkner: Absalom, Absalom; Melville: "Benito Cereno"; Plessy v. Ferguson,  Mendez v. Westminster, Brown v. Bd. of Education; Bulsosan: America is in the Heart; Kingston: China Men; Burroughs: Tarzan of the Apes; Dower: War without Mercy; Branch: Parting the Waters.
Belief Systems: Professors Georgianna, Kierstad, Huters, Bencivenga. 
Texts included Plato's Apology; Dante: Inferno; Bonhoeffer: Letters and Papers from Prison; Shelley: Frankenstein; Confucius: Analects; Kenko: Lessons in Idleness; Chang-Tzu: Basic Writings; Spence: Memory Palace of Matteo Ricci; Montaigne's Essays; Bencivenga's Subjectivity. 
Gender: Professors John Smith, Christia Mercer, Sharon Ullman. 
Texts included Homer: The Odyssey; Sappho's poetry; Genesis; Abelard and Heloise: Letters; Carlson: The Devil in the Shape of a Woman; Wollstonecraft: Vindication of the Rights of Women; Seneca Falls "Declaration of Sentiments"; Goldman: "Selected Writings."