2018 Arts Competition Award Winners: The Tempest
First Place: Adrianna Burton for her poem, "LatinX"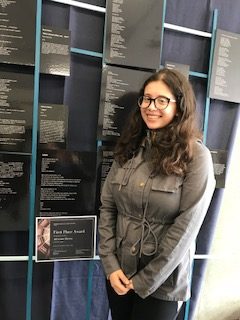 She is utterly alone and
she is all her people.
Her people,
cheated
trafficked
killed
abhorred monsters

She is her grandmother at 43
The day they all remember, 1980
the symbol of equality and humanity shot down in His home
Her people screaming and hiding and running and fighting
Another Napoleon taking power;
a different Napoleón echoing false hope for democracy

She is her mother at 16
in the back of a van
scared and wide-eyed as they pass golden poppy fields
-blinding coins, blond hair, the burning sun
culture tainted by a deep golden ichor-
happy to adapt and learn the ways of the white man

'Ban
'Ban
Im
-Immigrant ban

She is brown and white and new and next
And with confusing mestizo-ness
She is X
Second Place: Peter McEldowney for his painting, Ariel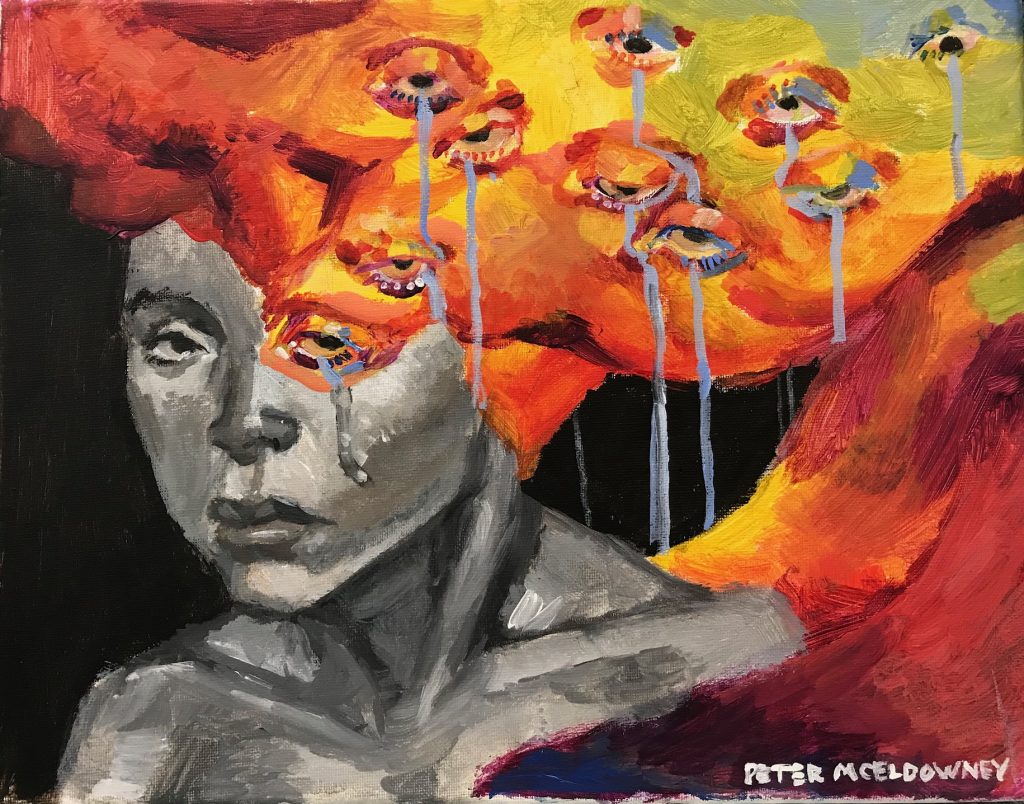 Third Place: Thu-An Hanley for her digital illustration, Mine Own King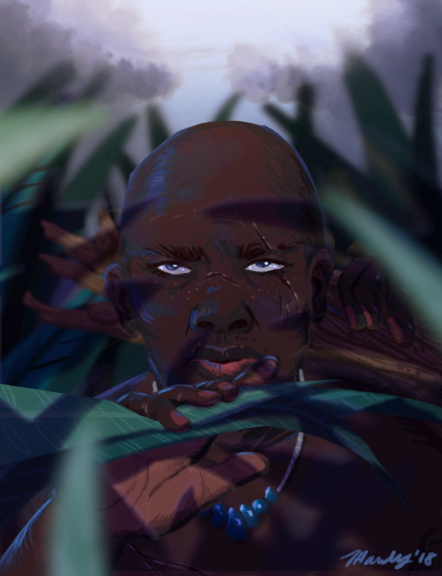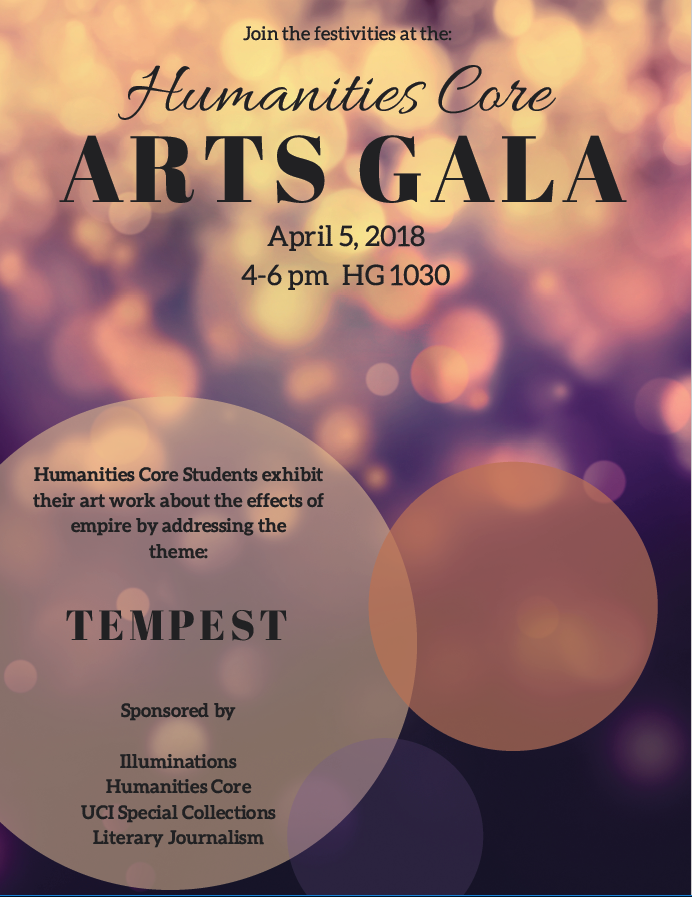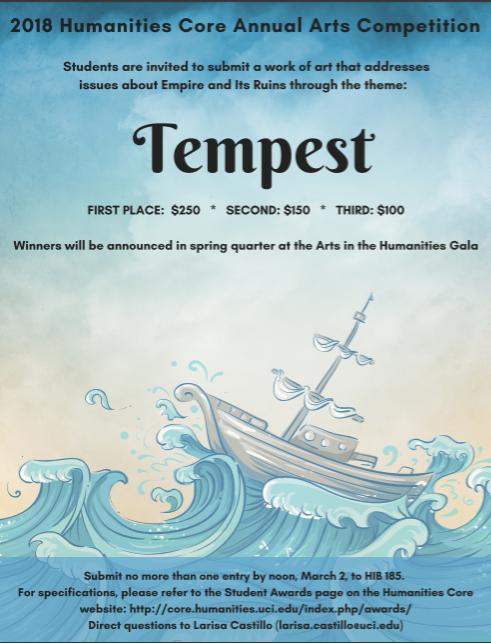 Students are invited to submit a work of art in any medium that responds to the theme "Tempest." Students are encouraged to interpret this theme broadly (e.g., submissions may respond to Shakespeare's play The Tempest, revisions of Shakespeare's play, cultural representations of other tempests, environmental issues related to empire, etc.)
Submission Guidelines:
Submit no more than one entry to the Humanities Core office, HIB 185, before noon, March 9, 2018.
Recorded performances–drama, dance, film, music–should not exceed 10 minutes and should be submitted electronically.
All other works should be easily transportable.
All entries should be submitted with the submission form.
Submission Form Electronic File Upload
2017 Arts Competition Award Winners: The Art of Empire
First Place: Shawn Rosario for her painting The Concealed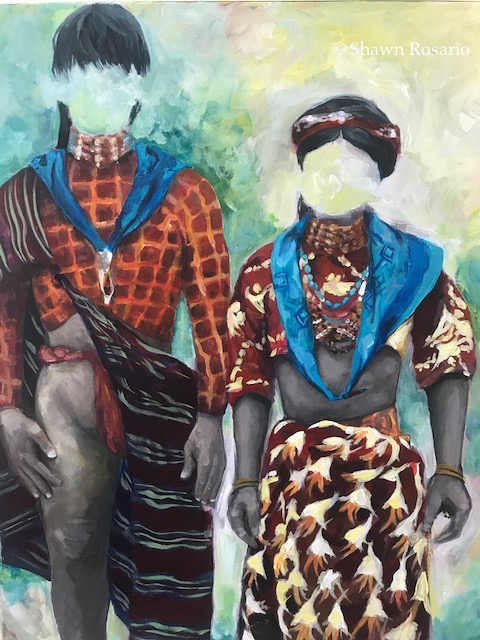 Second place: Cindy Ung for her poem "Spinning Wheels"
I lie here thinking I can sleep
for the rest of my life
Although I'm not too sure my shirts will be happy about that
They are lonely and the closet is too small for them
Their sleeves cramp from being folded too long
and they are starting to smell funny
A sort of mustiness and dandruff
that is enough to make the saris cough

Threads unraveling,
dust filling moth holes to make up for this mess
It's about time they get some sunlight
But the girl who wore them decided
that the closed life suits her
So after years of stains, spills, and knots
she succumbs into the dark with them

And yet

There are days when the smoke stitches a flame
into my fingers,
When the fiends who call themselves rulers
slap the needles out of my hand
These pants,
they are too big for our homes
Let us rest something lighter on our shoulders
Only fire may free us from scars so white
where even enemies are branded upon Indian arms
We are tired, we are lonely,
Our spines cramp from bending over heaps too long
And this stench of death,
it is licking its way through combustion

So for now, I will spin a song of free breath, of free spirit
and our cotton nights will be pulled into sparks

Yes, I lie here thinking I can sleep
for the rest of my life
Although I'm not too sure I could rest
Under these burning skies tonight
Third place: Adrianna Van Wonterghem for her painting Faceless Identity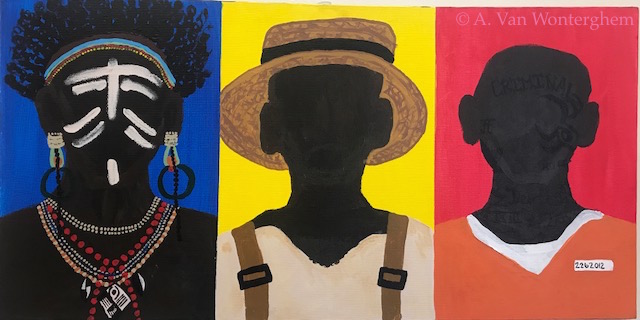 Honorable mention: Sarah Gonzalez for her musical composition Aere Perennius