The Humanities Core faculty is a diverse and accomplished group of scholars who come together from across the university to deliver expert lectures and foster vibrant seminar discussions. You will study with trained specialists in various Humanities disciplines who in turn work closely with one another to provide you with a wide and deep perspective on what it means to pursue a Humanities education today.
2020-2022 Lecturing Faculty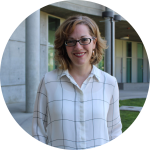 Rebecca Davis
Associate Professor of English
Medieval beast literature and the Bible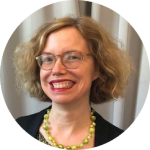 Ovid's Metamorphosis and Shakespeare's A Midsummer Night's Dream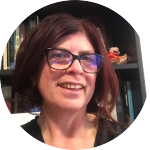 Nasrin Rahimieh
Humanities Core Director and Howard Baskerville Professor of the Humanities in Comparative Literature
Transmission and politics of animal fables in Sanskrit, Arabic, and Persian literature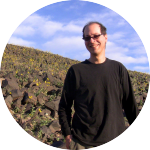 Eyal Amiran
Professor of Comparative Literature
The uncanny animals of culture: children's literature, comics, fan fiction, and slash art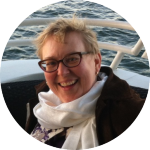 Rachel O'Toole
Associate Professor of History
Creatures of conquest and consumption in Andes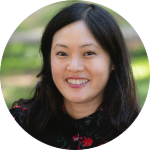 Adria Imada
Associate Professor of History
Animals, race/sex, and empire in popular media and scientific discourse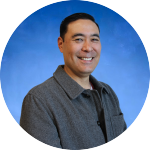 Glen Mimura
Associate Professor of Film & Media Studies and Asian American Studies
Media and modernity: wildlife documentaries, monster movies, and animals in animated films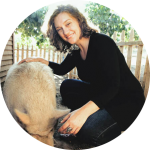 Brianne Donaldson
Assistant Professor of Philosophy and Religious Studies and Shri Parshvanath Presidential Chair in Jain Studies
What is (the) "Animal" in philosophy, religions, ethics, and advocacy?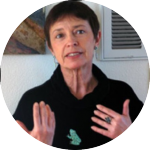 Gabriele Schwab
Chancellor's Professor of Comparative Literature
Insects and the nuclear imaginary in ecological criticism, visual art, and science fiction
Humanities Core Associate Professor of Teaching (Senate Faculty)
| | |
| --- | --- |
| Name | Email @uci.edu |
| Castillo, Larisa | larisa.castillo |
Humanities Core Lecturers (Non-Senate Faculty)
| | |
| --- | --- |
| Name | Email @uci.edu |
| Beauchamp, Tamara (Writing Director) | tbeaucha |
| Berghof, Alice | aberghof |
| Berghof, Oliver | ogb |
| Broadbent, Philip | pbroadbe |
| Buhanan, Kurt | kbuhanan |
| Connell, Christine | connellc |
| Fogli, Giovanna | gfogli |
| Frouzesh, Sharareh | frouzesh |
| Garceau, Ben | bgarceau |
| Haley, Jonathan Brook | jbhaley |
| Herrmann, Amalia (Digital Pedagogy Coordinator) | aherrman |
| Lande, Shoshanna | slande |
| Morse, Susan | smorse |
| Mourad, Ghada | graphael |
| Short, Gretchen | gkshort |
| Siakel, Daniel R. | dsiakel |
| Stewart, Robin | stewartr |
| Walsh, Katharine | kwalsh |
| Zhuang, Jie | zhuangj |
Mellon Humanities Faculty Fellows
| | |
| --- | --- |
| Name | Email @uci.edu |
| Amer, Ayal | eamer |
| Norris, Steven | scnorris |
Last updated Oct. 2021