Humanities Core through the Years
By Vivian Folkenflik
Humanities Core is the most interesting collective enterprise I know in teaching today. Its three-year cycle is a record of intellectual and pedagogical triumphs, stubborn issues still in process, questions posed by UCI's early founders, and scholars and teachers creating common ground out of shared interests and the resources of their own fields. Our freshmen often say that Humanities Core defines their undergraduate years more than any other common experience. Entering freshmen learn to express, present, and challenge their own opinions on a variety of materials – historical, philosophical, musical, dramatic, poetic – and topics: ethical, political, aesthetic, historical, philosophical. Our students have grown not only in number, but in diversity of life experiences and primary languages. Sometimes when I hesitate in September about the ability of students to meet Core's challenges, I hear the protest, "This is what I came to college for."
And indeed, after thirty years of teaching, I think yes, this is what college is for.
For freshmen, listen as they may to orientations by those who have gone before, it's always a new experience – Year One. For us as teachers, however, the course has an institutional history – and a remarkable one.
Consulting with a committee of founding faculty, Prof. Hazard Adams established Humanities Core in 1970, five years after UCI itself was founded on land from the Irvine Ranch. The basic structure of the course, then as now, involved faculty each giving two lectures a week during a ten-week quarter. Graduate students or, for Honors sections, "senior-level faculty" led discussion sessions – then called "quiz sessions." Ten years later, according to UCI historian Samuel McCulloch in his book Instant University, the course had doubled enrollments, and teaching in it was "compulsory for all faculty in the School of Humanities." In the beginning, the course threatened to become a chronological Great Books sequence, but Dean William J. Lillyman resolved some of philosopher Guy Sircello's dissatisfaction with the idea by asking, why not teach "topics"? Why restrict material to Great Books? And why in a historical sequence? There was general agreement about opening the fields of inquiry.
Materials varied from year to year, as is clear from the listings below. My forthcoming history of the course will include remarks from the directors, comments from faculty members and instructors, syllabi, and brief comments about the texts for each quarter. I began teaching in 1983, and here are the themes and topics since then, beginning with the most recent:
Archives
EMPIRE AND ITS RUINS (2016-), directed by Prof. Rodrigo Lazo (English).
Webpages by quarter: Fall 2016 | Winter 2017 | Spring 2017 | Fall 2017 | Winter 2018 | Spring 2018

WAR (2013-2016), directed by Prof. Carol Burke (English). 
Ways in which people have represented, rationalized, memorialized, and found meaning in the human activity of war.
Websites by year: 2015-2016  |  2014-2015  |  2013-2014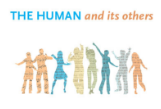 THE HUMAN AND ITS OTHERS (2010-2013), directed by Prof. David Pan (German).
Ways in which human beings conceptualize the "Other" in: Divinity, Society, and Nature.
Websites by year: 2012-2013  |  2011-2012  | 2010-2011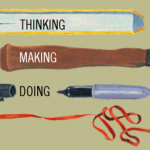 THINKING | MAKING | DOING (2007-2010), directed by Prof. Julia R. Lupton (English).  Forms of human activity: Thinking: Philosophy, Making: Creating Art and Artifacts, and Doing: Social Theories and Actions.
Websites by year: 2009-2010  |  2008-2009  |  2007-2008

ASSOCIATIONS AND DISSOCIATIONS: THE SOCIAL INSTINCT AND ITS CONSEQUENCES (2004-2007), directed by Prof.  Gail Hart (German). Family and State; Nation and Empire; Globalization and Society.
Websites by year: 2006-2007  | 2005-2006  |  2004-2005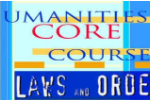 LAWS AND ORDERS: Humanities and the Regulation of Society (2001-2004), directed by Prof. Gail Hart (German). 
Laws and Language; Legal cases; Law and the Social Order.
Website 2003-2004
Syllabus: Laws and Orders

EXPLORATION AND DISCOVERY (1998-2001), directed by Prof. Michael P. Clark (English).
Intellectual Discovery;  Journeys of Discovery; Cultural Contact.
Website 2000-2001, 1999-2000
Syllabus: Exploration and Discovery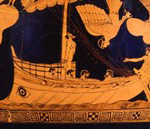 IDEAS IN DISPUTE (1995-1998), directed by Prof. John H. Smith (German). 
Nature and Culture; Identity and Community; Authority and Subversion.
Syllabus: Ideas in Dispute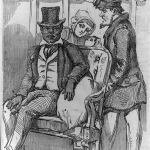 WESTERN CIVILIZATIONS AND THEIR DISCONTENTS (1992-95), directed by Prof. Brook Thomas (English).
Rationality and Rhetoric; Politics and Ethics; Race and Gender.
Syllabus: Western Civilizations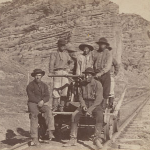 CONFRONTING  CULTURAL DIFFERENCES (1989-1992),  directed by Prof. Spencer Olin (History). 
Representations of difference in Race; in Belief Systems; in Gender.
Syllabus: Confronting Cultural Differences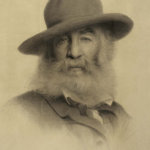 LOVE, THE SELF, AND FAMILY (1986-1989), directed by Prof. Guy Sircello (Philosophy).
Some themes on Love; the Self; and Family.
Syllabus: Love, the Self, and Family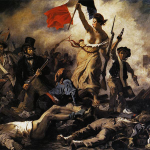 THE HUMAN CONDITION (1982-85), directed by Prof. Keith Nelson (History).
Knowledge and choice; The middle class in the nineteenth century; Violence: domestic, racial, imperial.
Syllabus: The Human Condition
**a complete custom search of our archives is available.