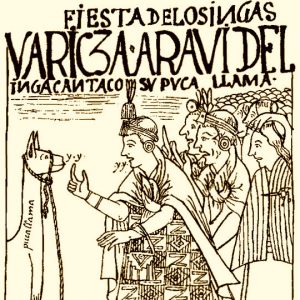 This quarter, we examine how the way we think affects the way we see. In the context of colonization and imperialism, this had major effects on the lives of non-human animals and people subjugated and deemed "inhuman" in public discourse. What can the use of animals for companionship, entertainment, sport, transportation, medicine, food, and as a source of biomass energy teach us about the dynamics of empire? Are practices like the confinement, exhibition, and consumption of animals related to the dehumanization and objectification of marginalized peoples?
Animals, People, and Power
What is an animal? How much of what we know about the natural world actually comes from reality, and how much is a projection of human concerns onto other living things? When we represent animals in art, literature, or scientific discourse, what kinds of boundaries between "humanity" and "animality" are drawn? Why are those boundaries so often transgressed or transformed? What kind of cultural or political work is performed when we compare animals to people, or people to animals?
Winter quarter's lecturing faculty from History and Comparative Literature will teach us how to look closely and see differently by studying archival documents from the Andes, children's literature and comics, Surrealist art and animation, oral histories from Hawai'i, Latinx performance art, and the history of freak shows and human zoos.
In seminars, students will continue to develop their online presence and will learn how to write about visual primary sources and scholarly secondary sources drawn from the discipline of history.

Writing
Prompts
Research
Help
Writing
Center
UCI
Support
LECTURING FACULTY
Prof. Rachel O'Toole (Dept. of History)
Prof. Eyal Amiran (Dept. of Comparative Literature)
Prof. Adria Imada (Dept. of History)
REQUIRED MATERIAL W2021
Beauchamp, Tamara, ed. Humanities Core Handbook 2020–2021. XanEdu, 2020. ISBN: 9781711493381
WINTER 2021 LECTURE CALENDAR
Students in Humanities Core enroll in a lecture and in a corresponding writing seminar. The prerecorded lecture videos (two per week) will be accessible through the UCI Canvas site for lectures, and each writing seminar will have a UCI Canvas site with a seminar syllabus. All Canvas course spaces can also be accessed through EEE+ GrandCentral.
The following calendar (subject to change) provides information about the lecturing faculty, readings for lectures, and special events. The reading assignment for each lecture should be completed before the lecture. Links for PDF readings are available on the seminar syllabus in Canvas.
New to Humanities Core this quarter? We welcome you and have compiled helpful course information for you.
Date
Lecture
Readings
Events
Wk 1
1/4, 1/5

Prof. O'Toole:

Animals of the Andes: A History

The Huarochirí Manuscript: A Testament of Ancient and Colonial Andean Religion [1608?] (pp. 54–63) [PDF]
Alternative Spanish/Quechua version: Ritos y tradiciones de Huarochirí: manuscrito quechua de comienzos del siglo XVII [1608?] (pp. 84–137) [PDF]
Guide to reading The Huarochirí Manuscript [PDF]

1/6, 1/7

Prof. O'Toole:

Inca: An Empire Made by Llamas

Wk 2
1/11, 1/12

Prof. O'Toole:

Iegue: Making Pets out of Livestock

Norton, "The Chicken or the Iegue: Human-Animal Relationships and the Columbian Exchange" [PDF]
Short, Part Two of "Integrating Evidence and Citing Sources," Humanities Core Handbook (pp 168–74)
Prompt for Essay 3: Scholarly Conversations and Animal Histories

1/13, 1/14

Prof. O'Toole:

A Myth of Horses

Restall, Selections from Seven Myths of the Spanish Conquest (pp. 100–7, 131–45) [PDF]
Connell, "Engaging with Scholarly Sources and Creating Counter-arguments," Humanities Core Handbook (pp. 188–97)

Wk 3
1/18, 1/19
Martin Luther King, Jr. Holiday on Monday, no lecture for Monday/Tuesday. Tuesday seminars will meet.
1/20, 1/21

Prof. O'Toole:

Dogs of Conquest

Johnson, "'You Should Give them Blacks to Eat': Waging Inter-American Wars of Torture and Terror" [PDF]
Pascoe, "Approaching Historiography" Humanities Core Handbook (pp. 85–96)

Wk 4
1/25, 1/26

Prof. O'Toole:

Andean Resistance and the Snake from Below

Cohen-Aponte, "Genealogies of Revolutionary Iconoclasm, from Tupac Amaru to Central Park" Part I and Part II on Age of Revolutions
Serulnikov, "The Túpac Amaru and the Katarista Rebellions" [PDF]

1/27, 1/28

Prof. Amiran:

Wild Things

Sendak, Where the Wild Things Are [online video]
Winnicott, "Transitional Objects and Transitional Phenomena" [PDF]
Watterson, Calvin and Hobbes (selections) [PDF]

Wk 5
Midterm exams administered in seminars this week
2/1, 2/2

Prof. Amiran:

Child Animals: Gender in Winnie the Pooh

Milne, Winnie-the-Pooh, Introduction and Chapters 1, 2, 3, and 5 [PDF]
Yaniga, "Cultural Studies and Ethnography," Humanities Core Handbook (pp. 107–17)

2/3, 2/4

Prof. Amiran:

Nonsense Animals: Food and Language

Lear, Selection of any 10 limericks from A Book of Nonsense [online]
Deleuze, Selections from The Logic of Sense [PDF]

Wk 6
2/8, 2/9

Prof. Amiran:

Surrealist Animals 1

Dalí and Disney, Destino [online video]
Dalí and Buñuel, Un Chien Andalou [online video]

2/10, 2/11

Prof. Amiran:

Surrealist Animals 2

Beauchamp, "Visual Analysis," Humanities Core Handbook (pp. 60–73)
Prompt for Essay 4: Comparative Visual Analysis of Two Surrealist Artworks
Browse Surrealist Artwork Image Gallery [online]

Wk 7
2/15, 2/16
Presidents' Day on Monday, no lecture Monday/ Tuesday. Tuesday seminars will meet.
2/17, 2/18

Prof. Amiran:

Krazy Kat: Blackness and the Law

Herriman, Selections from Krazy Kat [PDF]

Wk 8
2/22, 2/23

Prof. Imada:

Human Zoos

Fusco, "The Other History of Intercultural Performance" in English is Broken Here (pp. 21-63)  [PDF]
Clips from The Couple in the Cage (1993) [online video]

2/24, 2/25

Prof. Imada:

"Freaks" and Entertainment

Garland Thomson, "The Cultural Work of American Freak Shows, 1835–1940" [PDF]

Wk 9
3/1, 3/2

Prof. Imada:

Twilight: Wolves as Indigenous Kin or Commodities?

  

Riley, "Sucking the Quileute Dry." New York Times, 8 February 2010 [ProQuest or PDF]
Clips from The Twilight Saga: New Moon (2009) [online video]

3/3, 3/4

Prof. Imada:

Wolf Kills

Nadasdy, "Transcending the Debate over the Ecologically Noble Indian: Indigenous Peoples and Environmentalism" [PDF]

Wk 10
3/8, 3/9

Prof. Imada:

Interspecies Kinship during Incarceration

Gugelyk and Bloombaum, Ma'i Ho'oka'awale, The Separating Sickness: Interviews with Exiled Leprosy Patients at Kalaupapa, Hawaii (pp. 6–13, 29–30, 34–37, 45–46) [PDF]
Clips from The Soul of Kalaupapa: Voices of Exile (2012) [online video]

3/10, 3/11

Prof. Imada:

Sharing Carceral Space

Moran, "Budgie Smuggling or Doing Bird? Human-Animal Interactions in Carceral Space: Prison(er) Animals as Abject and Subject" (pp. 640–649 only) [PDF]
Ear Hustle podcast broadcast from San Quentin prison, "Looking Out" (Episode 3) [transcript available]
Final exams will be administered by seminar instructors during a 48-hour period of Finals Week.
Image: Illustration from Felipe Guaman Poma de Ayala, New Chronicle and Good Government, manuscript, 1615.