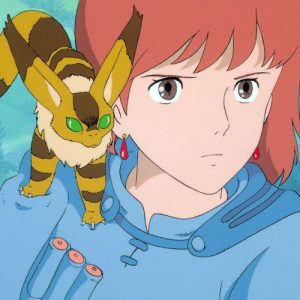 This quarter, we investigate the way animals shape our understanding of the human species and the challenges that non-human animals present to our ways of knowing and being in the world. How can one live responsibly alongside other species during the Anthropocene? In what ways do animals populate our imaginative responses to cultural and ecological crises? How can we bring the unique tools of the Humanities to bear on issues facing our society and our planet, and empower new ways of thinking?
Animals, People, and Power
What is an animal? How much of what we know about the natural world actually comes from reality, and how much is a projection of human concerns onto other living things? When we represent animals in art, literature, or scientific discourse, what kinds of boundaries between "humanity" and "animality" are drawn? Why are those boundaries so often transgressed or transformed? What kind of cultural or political work is performed when we compare animals to people, or people to animals?
Spring quarter's lecturing faculty from Film and Media Studies, Philosophy, Religious Studies, and Comparative Literature will discuss animals both miniscule and monstrous through literature like Kafka's Metamorphosis, philosophical works, science fiction, wildlife documentaries, and films including King Kong, Jurassic Park, Chicken Run, and Nausicaä of the Valley of the Wind. Drawing on the many skills they have learned over the course of the year, students will produce a capstone research project centered on their own interests in the study of Animals, People, and Power and will communicate their findings to both academic and broader online public audiences.

Writing
Prompts
Research
Help
Writing
Center
UCI
Support
LECTURING FACULTY
Glen Mimura (Associate Professor of Film & Media Studies and Asian American Studies)
Brianne Donaldson (Assistant Professor of Philosophy and Religious Studies and Shri Parshvanath Presidential Chair in Jain Studies)
Gabriele Schwab (Chancellor's Professor of Comparative Literature)
REQUIRED MATERIALS S2021
Beauchamp, Tamara, ed. Humanities Core Handbook 2020–2021. XanEdu, 2020. ISBN: 9781711493381
Kafka, Franz. The Metamorphosis. Translated by Susan Bernofsky, Norton Critical Editions, 2015/16. ISBN: 9780393923209
-or-
Kafka, Franz. The Metamorphosis. Translated by Susan Bernofsky, Norton, 2014. ISBN: 9780393347098
SPRING 2021 LECTURE CALENDAR
Students in Humanities Core enroll in a lecture and in a corresponding writing seminar. This calendar (subject to change) provides general information about the lecturing faculty, readings, writing assignments, and special events.
To access the prerecoreded lectures and event links, go to the Canvas site for lecture.
For information about your writing seminar, including PDF links, go the Canvas site for your seminar.
Image: Detail of screenshot from Miyazaki's Nausicaä of the Valley of the Wind