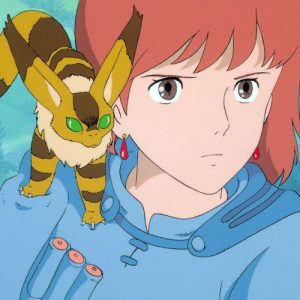 This quarter, we investigate the way animals populate our imaginative responses to personal, cultural, and ecological crises, from our earliest childhood memories to apocalyptic predictions about the end of the Anthropocene. How can we bring the unique tools of the Humanities to bear on issues facing our society and our planet, and empower new ways of thinking?
Animals, People, and Power
What is an animal? How much of what we know about the natural world actually comes from reality, and how much is a projection of human concerns onto other living things? When we represent animals in art, literature, or scientific discourse, what kinds of boundaries between "humanity" and "animality" are drawn? Why are those boundaries so often transgressed or transformed? What kind of cultural or political work is performed when we compare animals to people, or people to animals?
Spring quarter's lecturing faculty from Film and Media Studies and Comparative Literature will discuss the uncanny and monstrous aspects of animals in modernity through children's literature like Winnie the Pooh, comics, graphic novels, science fiction, Kafka's Metamorphosis, wildlife documentaries, and blockbuster films including King Kong, Jurassic Park, and the early Miyazaki film Nausicaä of the Valley of the Wind. Drawing on the many skills they have learned over the course of the year, students will produce a capstone research project centered on their own interests in the study of Animals, People, and Power and will communicate their findings to a broader academic and online public audience.

Writing
Prompts
Research
Help
Writing
Center
UCI
Support
LECTURING FACULTY
Eyal Amiran (Professor of Comparative Literature and Film & Media Studies)
Gabriele Schwab (Chancellor's Professor of Comparative Literature)
Glen Mimura (Associate Professor of Film & Media Studies and Asian American Studies)

Image: Detail of screenshot from Miyazaki's Nausicaä of the Valley of the Wind