How many General Education requirements does Humanities Core fulfill?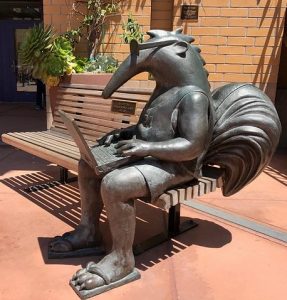 The complete six-course HumCore sequence (lecture + writing seminar in fall, winter, and spring) fulfills seven of the General Education requirements for every undergraduate degree. That's right, 7 GEs for only 6 classes! Three quarters of lecture and writing in Humanities Core satisfies the following categories:
     I. Lower-Division Writing (two courses)
     IV. Arts and Humanities (three courses)
     VII. Multicultural Studies (one course)
     VIII. International Issues (one course)
HumCore is an excellent way to get through critical GE requirements in your first year at UCI, giving you more time to focus on coursework and research in your major in upper division.
I've heard that Humanities Core is a lot of work! Can you tell me more about how much will be expected of me in terms of reading and writing?
While HumCore is indeed 8 credits each quarter, the lecture and writing curriculum is carefully scaffolded, which means that exams and writing assignments are staggered to ease student workload. The reading assignments are manageable and taper off substantially during exam weeks and while students write their spring research projects. Not all of the assigned material is reading — oftentimes you will be browsing image galleries, watching movies, and listening to podcasts. And while there is of course essay-writing in HumCore, our students are given sustained, one-on-one writing consultations at multiple stages of the drafting process and receive extensive feedback on their work as they build their skills.
Who teaches in Humanities Core and how big are the classes?
The lecture sequence in HumCore is t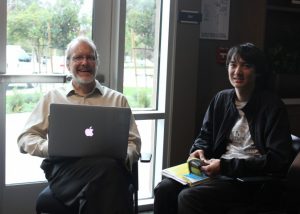 aught by nine award-winning faculty members in the School of Humanities, including distinguished professors and associate deans. In addition to numerous teaching awards, our lecturing faculty has been recognized by the American Council of Learned Societies, Guggenheim Foundation, Rockefeller Foundation, University of California Humanities Research Institute, National Endowment for the Humanities, and National Institutes of Health and Medicine, among many others.The writing seminars in HumCore are taught by master teachers with specialized training in composition and active learning. Our seminars enjoy some of the lowest student-to-faculty ratios in the university and are capped at under 20 students.
I'm not a Humanities major. What does Humanities Core have to offer students in Biological Sciences, Business, Education, Engineering, ICS, Physical Sciences, Social Ecology, or the Social Sciences?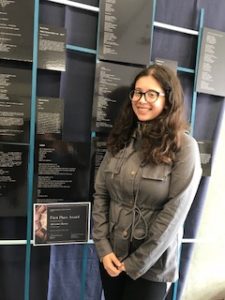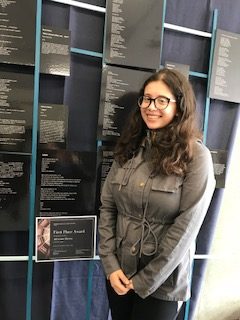 Beyond satisfying the lower-division writing general education requirement, HumCore will help you to develop the critical reading, writing, and communication skills that are necessary for success in any field. Our students are exposed to different teaching styles and academic methodologies, while simultaneously learning how to adapt to a range of different writing and communication contexts. You'll learn practical skills for any major: how to take notes and study for exams, to conduct research online and at the university library, and to revise and present your work to academic, professional, and general audiences. You'll even learn how to set up a website to share your thoughts and research findings, a key part of digital literacy in the 21st century marketplace. Our unique relationships with the Campuswide Honors Program (CHP) and the Undergraduate Research Opportunities Program (UROP) provide exciting prospects for academic distinction at UCI. Moreover, past students have reported that the transferable skills they developed in Humanities Core gave them an edge in research contexts later in their undergraduate career and in their applications to graduate school and professional school programs in law, medicine, and business. Read what students across schools at UCI have said about their experience in HumCore.
"Taking HumCore was undoubtedly the best decision of my freshman year."
Ashima Seth
Biological Sciences, Class of 2020
Right now, I'm undecided about my major. What does Humanities Core offer a student like me?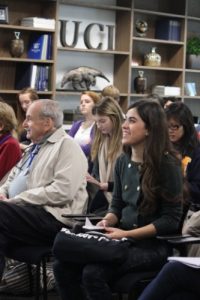 First off, fulfilling seven general education requirements in your first year will mean that you will be able to focus on required coursework and research once you've settled on a major.
The lecturing faculty in this cycle of HumCore represent nine departments at UCI, thus you will be exposed to a range of academic methodologies and research topics over the course of the year. The small classroom setting of our seminars is designed to help you to become an adaptive and flexible learner. Think of HumCore as a buffet where you can sample different approaches and topics as you discover your own interests and career trajectory.
I've struggled with writing and reading in the past. Are there extra resources to help me succeed in Humanities Core?
Yes! All students in HumCore receive sustained, one-on-one attention and feedback from their seminar instructors as they draft their writing assignments and grow their revision skills. Entry Level Writing students are enrolled in an ELW seminar, where they will receive extra help on grammar, mechanics, and college-level composition and communication. And all of our students are encouraged to use peer tutoring, reading and study groups, and personal consultations with writing specialists at the Center for Excellence in Writing and Communication. These resources are free, easy-to-access, and have been specially tailored to the reading and writing curriculum in HumCore.
How do I access online readings/watch assigned films/find seminar websites?
For an overview of the online resources provided by Humanities Core, watch the 2018 Video Guide to Online Resources.
What students have said about Humanities Core
Taking HumCore was undoubtedly the best decision of my freshman year. The course helped me gain an invaluable perspective of the world around me, with each professor, lecture and reading leaving me with something new to ponder. History, politics, language, philosophy, gender studies, geography — there is no facet of Humanities that was not woven into the narrative. As a STEM major, I can testify that this course widened my horizons beyond expectations — and earned me GE credit as well!
Ashima Seth
Biological Sciences, Class of 2020
Despite being a computer science major, Humanities Core was an amazing experience that engaged not only my literary skills but also my love of the tech industry. Most importantly, Humanities exposed me to perspectives that I would have never been privy to, allowing me to see the world from more than just a contemporary lens. Each lecturer and my seminar leader provided their own insights in the field of humanities, allowing students, much like myself, draw their own conclusions and cultivate their own perspectives, through essays and the spring quarter research project.
Brian Chiang
Computer Science, Class of 2021
Humanities Core was an indispensable experience as a first-year student. The program has intelligent, thoughtful professors from diverse backgrounds that pushed me to improve my writing and critical thinking skills while making me a more informed citizen of the world. It is much more than a writing class — it is a creative journey that I recommend to anyone regardless of major and background.
Dara Jovkar
Informatics, Class of 2020
The Humanities Core program polished my critical thinking and helped nurture my Japanese-American cultural identity. I had a transformative experience writing my spring research paper, which was about my great-grandfather's experience in an internment camp in WWII America. Beneath all the readings and lectures, there are fundamental teachings that push you to become a better thinker and writer. Just recently in my upper-division Spanish class, I used interdisciplinary thinking and writing skills I learned in Humanities Core to combine biological evidence and historical evidence in a single essay. Who would've thought?
Eo Hanabusa
Ecology and Evolutionary Biology with a minor in Spanish, Class of 2020
As a public health major, it was refreshing to add Humcore to my science-based coursework. I appreciated how each quarter was different, letting us explore various keystones of what humanities is about. It became a conglomeration of literature, art, film, politics, society, and history all in one, meaning that I was able find my own voice and interest in almost any topic. Although Humcore was definitely challenging and rigorous at times, I found that the professors were genuinely supportive and always open to helping students greatly improve their critical thinking and writing skills!
Francesca Querol
Public Health Science, Class of 2020
By analyzing the perspectives of artists, writers, and philosophers across time and across borders, Humanities Core helped to diversify and complicate my understanding of history. My seminar instructor's close attention to detail and critiques improved my writing, and I learned to read critically by focusing on each author's intent, writing style, and place in history. Now that I am going to law school, reading court rulings and analyzing case briefs comes easier with my strong background in critical thinking and interdisciplinary research primed by Humanities Core.
Hayk C. Kosaian
Political Science, Class of 2019
As a first-year business economics student, my experience in Humanities Core allowed me to branch out into different ways of thinking that I wouldn't have been exposed to in my major classes. By experiencing topics that resonated with me, I was able me to better understand my past, heritage, and the impact I want to leave after college. I'm very thankful to have had the opportunity to learn from all the great instructors in this program.
Luke Sumaquial
Business Economics and Computer Science, Class of 2021
Humanities Core was instrumental in helping me identify my affinity for cross-disciplinary studies. As a scholar, I crave the freedom to dabble in visual media studies and critical theory, all while keeping one foot solidly grounded in written narrative fiction. HumCore made this possible and transformed my intellectual pursuits as a consequence. With the hopes of re-creating my HumCore experience two years later, I joined the Humanities Honors Program, where I have begun developing a thesis whose early roots lie in a pair of papers written for HumCore. HumCore sowed the seeds for my current philosophical and humanistic inquiry, and was the course where I most felt at home — as a thinker, writer, and world citizen.
Madison Mackenzie
Comparative Literature, Class of 2020
My journey as a biology major started with HumCore. I initially chose HumCore to improve my critical thinking and writing skills. I gained these skills along with a profound appreciation for its supportive faculty and worldly curriculum, which expanded my perspective on what it means to be human. The small discussion sections of HumCore fostered rich collaborative learning and lifelong friendships among different majors. HumCore has also inspired my current interdisciplinary interests, from adding a Medical Humanities minor to taking sustainability courses. I am grateful for the people of HumCore, for encouraging me to always remember the human narrative in whatever I do.
Marvin Paguio
Human Biology with a minor in Medical Humanities, Class of 2020
As a Biological Sciences student with the majority of my classes in STEM, I believe that Humanities Core has truly been invaluable to the well-roundedness of my education. The small, individualized classroom setting and incredible caliber of the teaching staff facilitated the exploration of the theme through different lenses and perspectives, leading to enriching and multifaceted discussions. Humanities Core has also ultimately aided the development of both my professional and creative writing skills, through critical analysis and close-reading papers as well as blog posts completed throughout the year. The skills I developed will undoubtedly come in handy when I apply for medical school and scholarships!
Nadine Ben Romdhane
Biological Sciences, Class of 2021
As a first-year student, I did not know what to expect from taking Humanities Core or how much I would enjoy it because my main interest and focus lies in the world of math. However, I was pleasantly surprised with how intrigued I became with every lecture, every seminar, every book I read, and every essay I wrote. Humanities Core enhanced my learning by providing me with the opportunity to read works that opened my eyes to new ideas and perspectives, whether it was about history, literature, or art. I am especially grateful for the faculty with which I had the opportunity to work closely in writing a research paper, and how kind, knowledgeable, and supportive they were throughout that process. They helped me build the skill of writing a research paper, a skill I will carry with me for the rest of my life.
Shelly Meirovitch
Mathematics, Class of 2020
Humanities Core is an excellent way to get comfortable engaging with materials and interpreting them into the context of your own field. It helped me strengthen my skills in critical thinking and writing, as well as become confident with developing my own ideas. In fact, the ideas I explored in my Humanities Core spring research paper have become the basis for my honors thesis, which I am currently pursuing under the guidance of a faculty advisor who served as my Humanities Core seminar instructor. This program definitely provided me with the resources necessary to meet the challenges of collegiate expectations.
Stefana Lotempio
Criminology, Law and Society, Class of 2020
I believe that it is unequivocally important that those who strive for higher education — especially individuals who aspire to become medical practitioners — seek out and obtain a background in the humanities, as the work of helping and healing others also encompasses ethics, emotion, and the human soul. Humanities Core provides an opportunity for students to engage with powerful, thought-provoking topics that are essential for developing an intellectually articulate perspective on different forms of human experience. Shaped by some of the most brilliant thinkers and writers at the University of California, Irvine, this course is not to be taken for a grade. It is an opportunity for a student to embark on an intellectual journey that inspires original thought, cultivates intellectual growth, and by the end the course, gifts those who have traveled the path with a newfound illumination.
Tien Hong Lam
Biological Sciences with a minor in Medical Humanities, Class of 2021