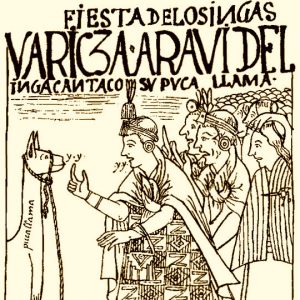 This quarter, we examine how the way we think affects the way we see. In the context of colonization and imperialism, this had major effects on the lives of non-human animals and people subjugated and deemed "inhuman" in public discourse. What can the use of animals for companionship, entertainment, sport, transportation, medicine, food, and as a source of biomass energy teach us about the dynamics of empire? Are practices like the confinement, exhibition, and consumption of animals related to the dehumanization and objectification of marginalized peoples?
Animals, People, and Power
What is an animal? How much of what we know about the natural world actually comes from reality, and how much is a projection of human concerns onto other living things? When we represent animals in art, literature, or scientific discourse, what kinds of boundaries between "humanity" and "animality" are drawn? Why are those boundaries so often transgressed or transformed? What kind of cultural or political work is performed when we compare animals to people, or people to animals?
Winter quarter's lecturing faculty from History and Art History will teach us how to look closely and see differently by studying archival documents from the Andes, Enlightenment-era taxonomic paintings and curiosity cabinets, oral histories from Hawai'i, Latinx performance art, and the history of freak shows and human zoos.
In seminars, students will continue to develop their online presence and will learn how to write about visual primary sources and scholarly secondary sources drawn from the discipline of history.

Writing
Prompts
Research
Help
Writing
Center
UCI
Support
LECTURING FACULTY
James D. Herbert (Professor of Art History and Visual Studies)
Rachel O'Toole (Associate Professor of History)
Adria Imada (Associate Professor of History)

Image: Illustration from Felipe Guaman Poma de Ayala, New Chronicle and Good Government, manuscript, 1615.