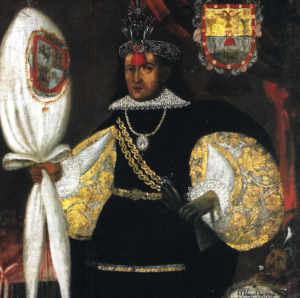 This quarter centers on various forms of resistance to empire. We will challenge received ideas about conquest through an examination of the Inca empire and Spanish colonization of Peru; reflect on how revisions of canonical texts, such as Shakespeare's The Tempest, destabilize the power structures that sustain empire; and analyze the responses of Indian anti-colonialists to the British Raj. We will explore how empires and their ruins structure the way we think about conquest, colonization, mastery, oppression, rebellion, and revolution by examining written texts, cultural artifacts, images, and film.
Your academic writing last quarter focused on formal elements of writing and argumentation: making arguable claims, choosing persuasive evidence, writing strong warrants, developing logical transitions, and composing rhetorically effective introductions and conclusions. This quarter, you will perfect those abilities while learning how to evaluate and integrate secondary sources.

Essay
Prompts
Research
Help
Peer
Tutoring
Writing
Center
UCI
Support
REQUIRED MATERIALS
Important: The course requires the specific editions and translations listed below.
Césaire, Aimé. A Tempest. Translated by Richard Miller. TCG Translations, 2002. ISBN 9781559362108.
Gandhi, Mohandas. "Hind Swaraj" and Other Writings. Edited by Anthony J. Parel. Centenary Edition. Cambridge University Press, 2009. ISBN 9780521146029.
Shakespeare, William. The Tempest. Signet Classics, ISBN 9780451527127.
Humanities Core Writer's Handbook: Empire and Its Ruins, 2018-19. Edited by Tamara
Beauchamp and Larisa Castillo. XanEdu, 2018. ISBN: 9781593994983. [Available as "Human 1a Coursepack" only at the UCI bookstore]